Competition
Email us your testimony about using any of our bodEze products and every 3 months we will pick 3 winners! Each winner will receive a Body Beautiful Pack and Strip Pack. The next draw will take place in June 2021.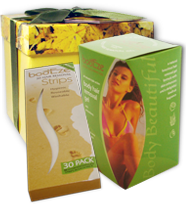 Simply fill in the form below to be in the draw! Fields marked * are required.
Terms and Conditions
I understand that by submitting my testimony it may be used for promotional purposes, including (but not limited to) this website (we guarantee that, beyond name and city, no personal details will be published).
By entering the draw, I agree to subscribe to the Insider Beauty Club (if I am not already subscribed) and therefore agree that my details will be stored in the Insider Beauty Club database. However, if for any reason I wish to unsubscribe I can do so at any time by or using the unsubscribe link provided in every newsletter.
Prize winners will be notified by email within a month following each draw.
Your privacy is important to us. For further information please read our Privacy Policy.